Well i got a few nice pressies for this year's christmas
1st up is a handphone/mp3 player/anything holder that i got from gift exchange. They would be more suitable for Mahjong lovers though XD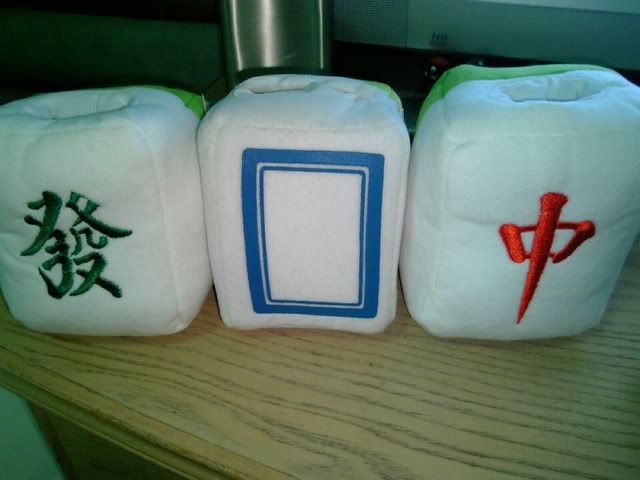 2nd would be a liquor holder, also from a gift exchange. I only drink vodka and baileys though, no expensive whiskey to fill it up with. The viewsonic birds are there just to help my lousy hp cam focus.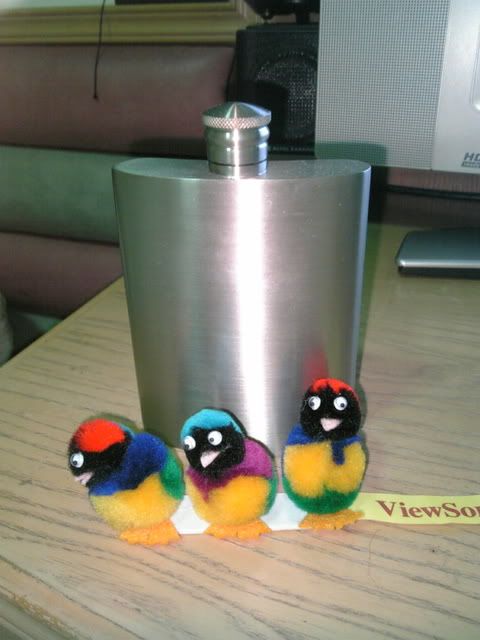 3rd would be a present i got myself, the tomahawk. Got it 2nd hand from a jabenite 2 weeks ago and he was kind to throw in IC, dock and a shuffle.


4th would be a present from my sisses, the Super.fi5 EB !! Good old bass to accompany me till my livewires come back!