Hi guys, introducing my sleek, good looking and sexy companion. The TOUCH !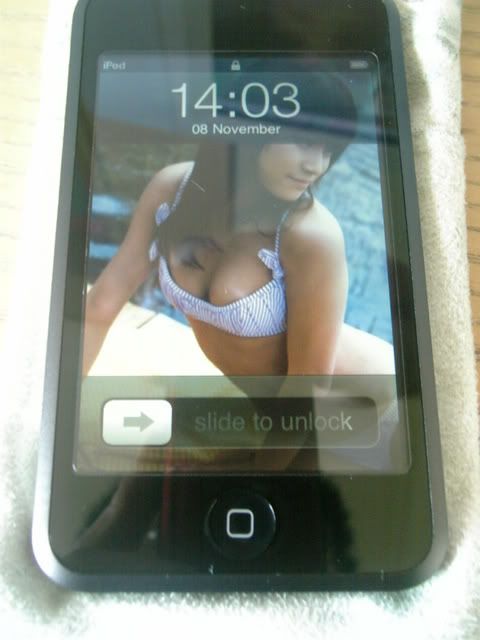 This IMO is the best and most complete multimedia player in terms of function, look and price(i got it 2nd hand). Although the music playback capability is similar to the previous iPod generations (albeit with extra support for lossless), the video playback is where it leaves me breathless. It is capable of playing back VGA quality videos and it is matched by the giant and beautiful screen the touch has.

Not only are the standard music and video player function in there, the touch is capable to surf the internet using the super gorgeous Safari browser. On top of that, when the touch is jailbroken(in simple terms, hacked) you are able to install 3rd party applications such as Apollo - Instant messaging client -, NES - Super Nintendo emulator - and many more unknown and undeveloped programs.

And i still have not gone into praising its touch screen responsiveness. Similar to the iPhone or the Sony Ericsson P1, all 3 devices have superb touch screen and it is a breeze using it. For everyone who is thinking of whether to get the touch, i will say skip it if you insist on players that support flac audio. If not this is My no.1 must have for electronic device this year.