As you might know, we have endless program failures, crash, BSOD and whatsnot operating a Windows PC/Laptop. But these errors are really pushing it too far _| ̄|○ Would have killed myself if these errors happened to me (>___<)


Erm.. so is that an error?
Yes!! added 0 printer successfully...
I wish i could say something like that to my boss...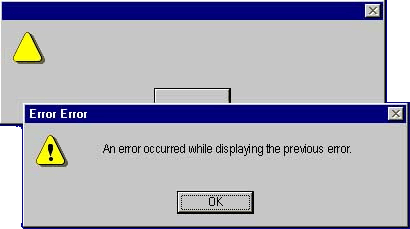 And a cute one from Youtube.